Real Talk- Kitt Lyles. Recorded at Studiomedia, 2015.
Featuring:
Justin Copeland- trumpet
Roy McGrath- tenor sax
Hans Luchs- guitar
Joaquin Garcia- piano
Kitt Lyles- bass
Gustavo Cortiñas- drums
Rajiv Halim- alto sax tracks 1, 3
On "Liminality," Chicago guitarist Erik Skov creates a striking debut, exploring a far-reaching collection of original compositions with his six-piece ensemble, including saxophonist Dustin Laurenzi, trumpeter Emily Kuhn, trombonist Euan Edmonds, bassist Kitt Lyles, and drummer Gustavo Cortinas. Referring here to the threshold between stages of a transformative process, "Liminality" celebrates that zone where creative discovery and possibility can thrive, through long-form compositions rife with unfolding melodies, elegiac set pieces, or straight-ahead romps.
Esse- Gustavo Cortinas (2017)
"A fascinating musical realization, exploration, and distillation of the works of Hegel, Aristotle, Descartes, Plato, and other brilliant minds...statements that are both studious and thought-provoking in nature...Gustavo Cortinas has worked everything out in his musical neck of the woods." - Dan Bilawski - All About Jazz
Justin Copeland - trumpet
Artie Black - tenor sax
Roy McGrath - tenor sax
Adam Thornburg - trombone
Hans Luchs - guitar
Joaquín García - pianoKitt Lyles - bassGustavo Cortiñas - drums and cymbals
Remembranzas by the Roy McGrath Quartet 2017
A contemporary Jazz approach to Puerto Rican folklore mixed with a taste of Chicago Jazz.
Featuring:
Roy McGrath – Tenor Saxophone
Bill Cessna– Piano
Kitt Lyles – Upright Bass
Jonathon Wenzel – Drums and cymbals.
La Sirena de la Frontera - Son Monarcas 2017
Son Monarcas is a Latin Folk Fusion ensemble led by Mercedes Inez Martinez and Irekani Ferreyra. Like that of the Monarch Butterfly, they take you on a musical migration from the USA to Latin America by fusing indie soul with traditional son & cumbia.
Stairway to the Vast Realm of Possibility- Kevin and Hell (2018)
A collection of instrumental jazz discourses that merge sounds both ancient and modern.
The vast realm of possibility is the source of creativity. These songs are offered as a sound catalyst to help one attune to the realm.
released October 26, 2018
greg ward ii: saxophone
tommaso moretti: drums
kitt lyles: bass
kevin and hell: guitar
Kingfisher EP- Fine Subterraneans (2016)
Recorded by Barrett Guzaldo at Treehouse Records, Chicago, IL.
Mastered at Gravity Studios, Chicago, IL
released December 15, 2016
Matthew Keane - guitar, vocals, trumpet, organ
Mike McCulloch - drums, percussion
Kitt Lyles - bass, organ
Roy McGrath - tenor sax, baritone sax
Martha- Roy McGrath Chicago, IL 2014
"Martha" by the Roy McGrath Quartet is a series of eight compositions that encompass a homage to family, friends, and the human connection.
Featuring:
Roy McGrath- tenor sax
Joaquin Garcia- piano
Kitt Lyles- bass
Gustavo Cortiñas- drums
Snapshot- Gustavo Cortiñas Chicago, IL 2013
Debut album by Gustavo Cortiñas, a drummer/composer rooted in the jazz tradition. A focus on melody, interaction, and the rhythms of his native Mexico.
featuring:
Victor Goines-tenor sax
Roy McGrath- tenor sax
Justin Copeland- trumpet
Mike Allemana- guitar
Kitt Lyles- bass
Gustavo Cortiñas- drums
Hymns to The Earth- Wang Lei, Yile Wang Beijing, CN 2014
"Hymns for Earth" is an album by Lei & Le dedicated with respect to the Savannah, showing an epic journey cross between Asia and Africa. With a global team of over 22 musicians, the tracks vary in styles including jazz, world, new age and rock.
Do I Know You-Sasha Bayan Chicago, Il 2014
40+ instruments, 35 musicians, 9 songs, 1 vision.
A contemporary pop album influenced by jazz, classical, hindustani, and the blues.
Do I Know You? traces the trajectory of love across its various permutations. From infatuation and concern to obsessions with fame and power, the themes of each song take the listener through a journey of highs and lows. The unique blend of acoustic instrumentals, spirited vocals, and dramatic lyrics promises to deliver a fresh perspective on songwriting.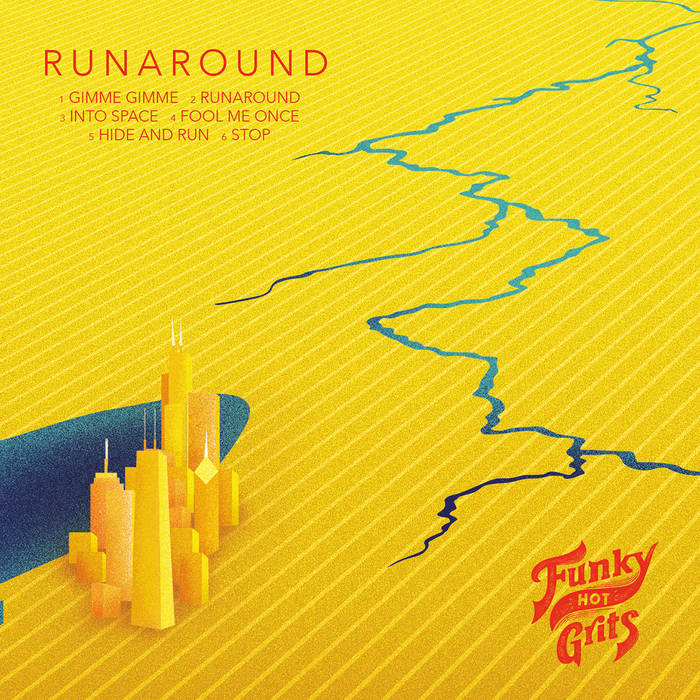 Runaround- Funky Hot Grits Chicago, IL 2014
Funky Hot Grits is an eclectic soul band based in Chicago. We draw inspiration from musical traditions along the Mississippi and her tributaries - Memphis soul, New Orleans Funk, Chicago rhythm and blues- to create a fresh cohesive voice.
Featuring:
Garrett Boileve- vocals/keys
Nathan Green- guitar
Kitt Lyles- electric bass
Sam Schiller- drums, percussion
Scrumptious by Karen Willough (2018)
Arranged for big band, "Scrumptious," is Karen's first CD includes a swing version of "Whispering," most famously recorded by Paul Whiteman in 1920, as well as a sultry rendition of the 1975 Orleans song "Dance with Me." The title track, "Truly Scrumptious" comes from the enchanting film "Chitty Chitty Bang Bang."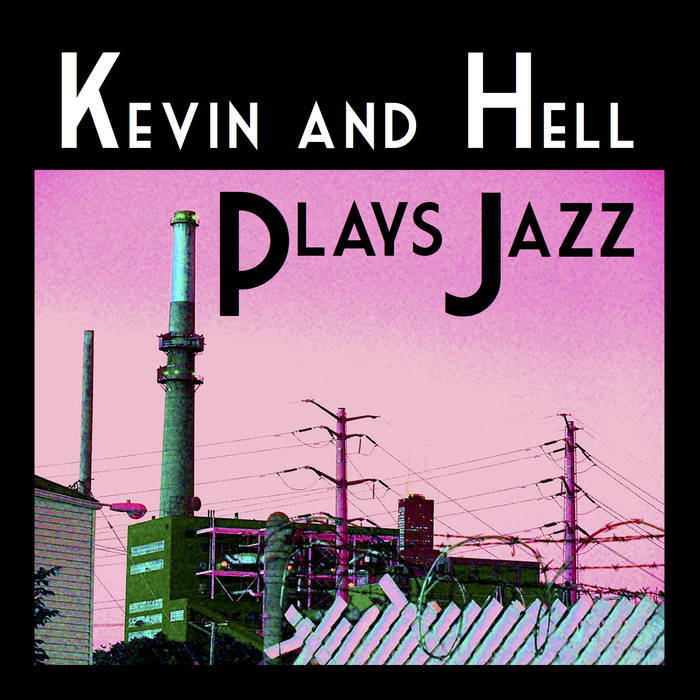 Kevin & Hell Plays Jazz by Kevin & Hell (2016)
released April 3, 2016
Recorded and Mixed by Kevin at The Coco Club and Kevin's Studio
Mastered by Nate Amos at Grandpa Bay
Kevin and Hell - Guitar
Kitt Lyles - Bass
Gustavo Cortiñas - Drums
Andrew Longaker - Rhythm Guitar on 7 and 8